7 TIPS TO GET HEALTHIER MIND AND BODY
This time of the year it's all about making goals right?! Here are some fun easy tips that I personally do, the key is getting creative and having fun incorporating new habits into our lives.
1| Try a new vegetable every week, find new recipes and have fun creating new dishes.

2| Visit a place you never visit before. From a different part of you city to a different country.

3| Clean out your clutter, find better ways to utilize your space. Not only are you using your creative side, but you'll end up with a cleaner environment!

4| Switch up your clothes, by wearing tops and bottoms you have never worn together.

5| Start your day saying Thank you for 2 things in your life.

6| Have fun brushing your teeth with your non dominant hand.

7| Mix up your workout routine, try different types of exercises (from yoga, pilates, core exercises, to running etc..)
I hope this fun tips help you create new healthy habits in 2019.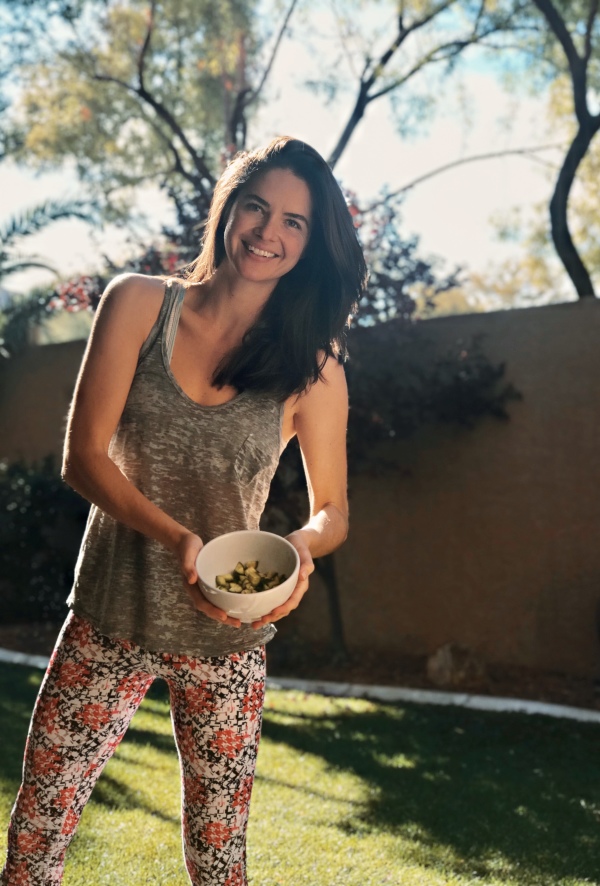 Crunchy Cucumber salad recipe
- Persian Cucumbers
- Red Aged Vinegar
- Salt
- Olive Oil
---
ABOUT ME
I received my training from the Institute for Integrative Nutrition, where I learned about more than one hundred dietary theories and studied a variety of practical lifestyle coaching methods.
I believe that everyone deserves to live a Healthy and Happy Life.
I approach Health on a Holistic way, working on improving ALL aspects of life, from Nutrition, Movement , Reducing Stress, Body Image, Emotional Balance since all those different aspects of life affect your overall health.
SCHEDULE A FREE CONSULTATION TODAY